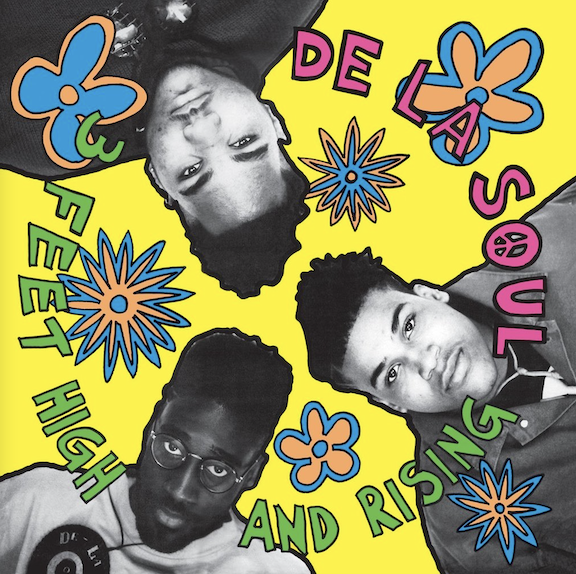 It's a magic day indeed. After decades of a contentious tug 'o war with Tommy Boy Records, De La Soul has finally regained their masters, which means the group's first six albums will finally be available on streaming services. On Friday (January 13), Posdnuos, Dave and Maseo kicked off the campaign with "The Magic Number" from their 1989 debut, 3 Feet High and Rising. 
The track arrives just a week after De La Soul announced their entire back catalog will see a digital release on March 3. In addition to being available on all streaming platforms, a 7" vinyl, cassingle and digital download are also available on De La Soul's website (distributed by Chrysalis Records). The 7" has sold out in the U.S. but is still available in limited quantities internationally. 
 "The Magic Number" has enjoyed a surge in popularity with younger audiences over the last couple of years. In 2021, the song was synched in the end credits of the blockbuster film, Spider-Man: No Way Home, giving it new life. The Prince Paul-produced song was the opening track of 3 Feet High and Rising and ties the theme of the album together.
"The number three is a significant number to the trio and the song's lyrics, 'Three is the magic number,' became a longstanding philosophy for them," the press release explains. "De La Soul is comprised of three members, their debut album, 3 Feet High and Rising, includes the number in its title, and the album was initially released on March 3, 1989." Watch the lyrics video below and be sure to stream the single on your preferred DSP.