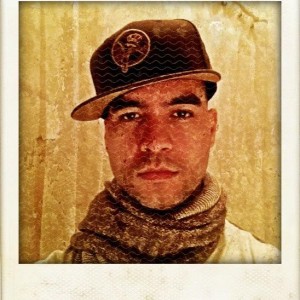 For those looking for good vibes, fresh inspiration, and fresher visuals—literally—Dave Dar just released the perfect tune, complete with a beach-backdropped video.
Esteemed as the "Go To Artist" for the likes of Kanye West, Common, Mos Def, Erykah Badu, and The Roots, Dave Dar's unrivaled work ethic and pristine ambition to spread positivity imposes a refreshing wave of new sounds and feel-good mannerisms, with it's latest addition manifest in the form of his newest single, "I Am".
Backdropped with gentle beachfronts and crisp, summer-feel filters, the visuals portray Dar acting as father figure, delivering heartfelt encouragement through baritone rhymes, "Connected to a higher power/ Plugged in with the magic of a fire flower/ Equipped with proper etiquette, subject and a predicate/ My bars pack benefit/ A balance of yin and yang/ Peter Pan mixed with the wisdom of Wu-Tang."
The song is featured off Dar's upcoming self-produced EP, Star Seed, which also catalogues guest appearances from artists like Homeboy Sandman, Kurious, Milano (DITC), and several others. Dar, however, has attested to working on above alongside another EP, the latter boasting its production from Ray West while Dar takes on the mic. Entitled The Sun Don't Chill, the EP is scheduled to drop in 2017 as well.
While all that good stuff comes out next year, Dave Dar dedicated his latest release, "I Am" as a feel-good anthem to everyone feeling otherwise. Check it out, folks, Dave Dar's "I Am" video is finally out!
By Jods Arboleda for RAPStation.com