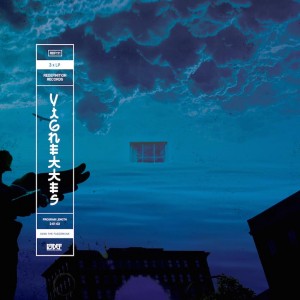 Damu The Fudgemunk has never been afraid to be different, and on his latest album, "Vignettes," Damu experiments with the core elements of hip hop itself, creating a unique concept album that blends genres and pushes boundaries.
D.C. based artist Damu has managed to sell thousands of records and built up a sizeable following primarily through positive word of mouth, without any promotions or major collaborations. "Vignettes" marks Damu's tenth year as a solo artist, and he's marking the occasion by releasing his magnum opus, an epic two hour, mostly instrumental concept album.
True to its name, "Vignettes" features a series of wildly different tracks, which pull inspiration from a variety of genres, ranging from electronica to gospel and everything in between.  While one would expect this confluence of disparate influences to sound chaotic and dissonant, Damu the Fudgemunk confidently ties all of his aural vignettes together into one cohesive, narratively consistent album.
"All of my music is personal to me, but I feel a unique bond with the music on Vignettes specifically because of the experiences I collected prior to and while assembling the album," Damu said in a press release. "Initially, I just set out to make a new record, but life took precedence over the creative process, my artistic intentions and my preconceived outcome of what my album should accomplish."
"Vignettes" is available for streaming on Spotify and Apple Music, and is also available as a free download from SoundCloud. The album is being released through Redefinition Records, the label which Damu co-owns and operates. If you prefer your music on a physical format rather than digital, "Vignettes" is available in a variety of different formats, ranging from a three vinyl set to audio cassette, on Redefinition's website.

By Michael Lacerna for RAPstation.com