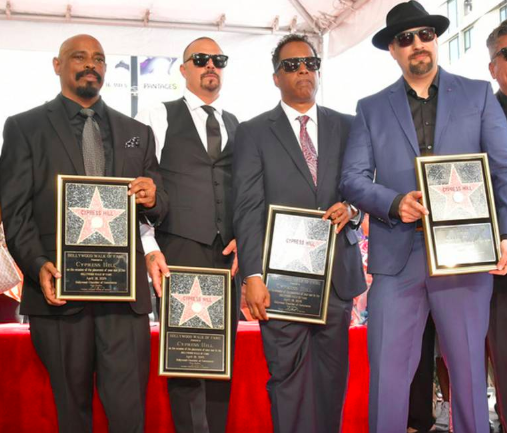 Cypress Hill had a major reason to celebrate on Thursday (April 18). The legendary Hip Hop group — comprised of B-Real, Sen Dogg, Eric Bobo and DJ Muggs — were presented with their star on the iconic Hollywood Walk Of Fame. 
Xzibit and George Lopez were on hand as special guest speakers. 
During the ceremony, B-Real spoke about how much the symbolic gesture meant to him, especially when considering they are the first Latino-American Hip Hop group ever to receive the honor. 

DJ Muggs added, "They said we wasn't gonna get a record deal. Who's got the last laugh now homeboy? They said we was crazy for trying to legalize marijuana. Look at us now, homeboy."
Cypress Hill's star marks the 2,660th since the completion of the Walk Of Fame in 1961. The ceremony comes nearly seven months after the release of their latest album, "Elephants on Acid."