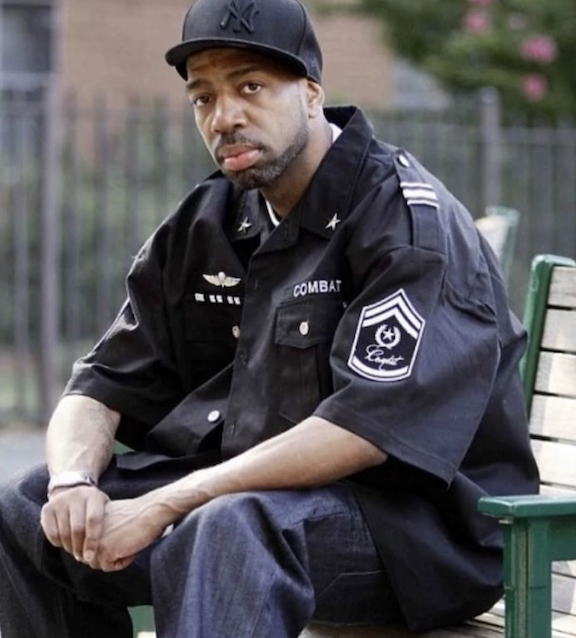 Condolences are pouring in on social media after the Hip Hop community learned Grand Daddy I.U. has passed away. Chuck Chillout was among the first to post about his death, writing on Instagram, "Man this one hurts RIP to coldchillin artist MC @granddaddy_iu rest well bro u will be miss." A cascade of comments followed from fellow Hip Hop artists such as Just Blaze, Digable Planets' Doodlebug, DJ Spinna, DJ Hurricane, Video Music Box founder Ralph McDaniels, A Tribe Called Quest's Jarobi, Vin Roc and Daddy-O. 
LL COOL J also made his own post on Instagram, sharing a photo of the late MC. He wrote in the caption: "Rest in power King. HipHop was in your DNA. @granddaddy_iu Thank You for your contribution." 
Method Man hopped in the comment section to express his shock with, "Whaaaaaat?! No way! Long Island Legend … rest in power King." From there, DJ Scratch, Goodie Mob rapper Khujo, GrandWizzard Theodore, Mia X, DJ Rhettmatic, Chuck D, R.A. The Rugged Man and many more added their tributes. 
Grand Daddy I.U. was raised in Hempstead, Long Island. After becoming interested in rapping, he decided to make a demo that made it into the hands of Biz Markie. In 1989, he signed to Cold Chillin' Records and followed with his debut album, Smooth Assassin, a year later. He later appeared on albums from Positive K and Big L, among others. Grand Daddy I.U. released four studio albums during the course of his career, culminating with 2015's P.I.M.P. (Paper Is My Priority). More recently, he popped up on the singles "Stay Fly" and "Trust Me." No cause of death has been revealed. He was 54. RAPstation sends our condolences to Grand Daddy I.U.'s friends and family.