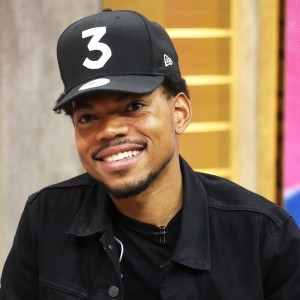 Coachella isn't the only music festival being headlined by hip hop artists these days -- Tennessee's popular Bonnaroo music festival has announced their line-up for this year's event, and it's loaded with some of modern rap's biggest acts.
Chance the Rapper, The Weeknd, and Travis Scott will headline the four day festival alongside rock groups U2 and The Red Hot Chili Peppers. Artists such as D.R.A.M. and Torey Lanez will also perform.
You can view the full Bonnaroo line-up here.
Chance is still riding high off of the success of his award winning, critically acclaimed Coloring Book mixtape and its accompanying world tour. The Chicago rapper most recently appeared on the cover of lifestyle magazine GQ.
The Bonnaroo Music Festival began in 2002. Like many music festivals, Bonnaroo began with a focus on a single type of music (in this case, folk,) but later expanded to encompass a wide variety of genres.
Earlier this month, the Coachella Music Festival similarly announced a line-up that was heavy with hip hop acts, most notably Kendrick Lamar.

By Michael Lacerna for RAPstation.com