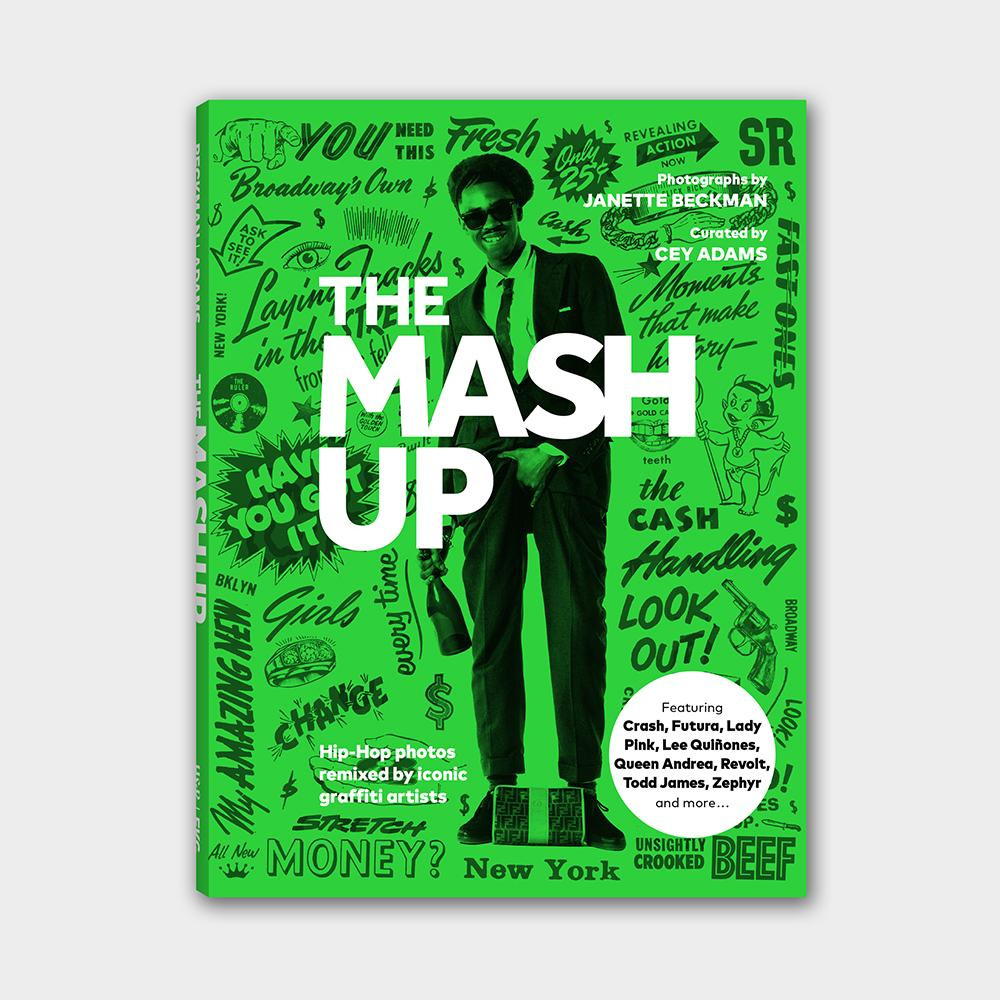 Former Def Jam creative director/visual artist Cey Adams and famed music photographer Janette Beckman have teamed up for a new book titled "The Mash Up: Hip-Hop Photos Remixed By Iconic Graffiti Artists." 
Curated by Adams, the book features artwork by notable artists Crash, Futura, Lady Pink, Lee Quiñones, Queen Andrea, Revolt, Todd James, Zephyr and more.
The British-born Beckman — who is now based in New York City — kicked off her career as punk rock was just starting to take shape, working for music magazines The Face and Melody Maker. In 1983, she moved to the Big Apple where she photographed hip-hop pioneers such as Run-DMC, Slick Rick, Salt-N-Pepa, Grandmaster Flash and LL Cool J. 
Adams, a native New Yorker, emerged from the graffiti scene to exhibit alongside fellow artists Jean-Michel Basquiat and Keith Haring. He appeared in the historic 1982 PBS documentary "Style Wars" and established Def Jam Recordings' in-house visual design firm, Drawing Board. 
"The Mash Up" is simply the latest in their ever-expanding legacies.
Grab a copy here.