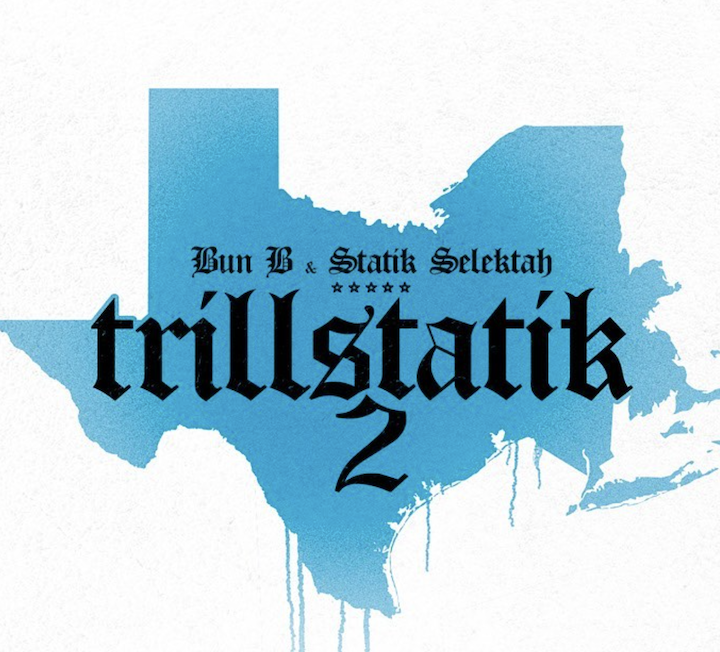 UGK legend Bun B and seasoned producer/radio personality Statik Selektah have announced TrillStatik 2, the follow-up to the 2019 original. The project is being recorded live for their fans on Wednesday (December 7) from a studio in New York City. The album will be released to the general public just two days later on Friday (December 9). 
"I'm in here now trying to get some clothes as it's going to be brick in New York," Bun told the producer during a recent FaceTime call. "I can't come like I dress in Houston, I gotta dress like a New Yorker for y'all." Bun B added he was thrilled by the number of beats Statik sent him ahead of the recording session: "I ain't saying we gotta do a double album, but we probably gotta pick enough beats for one."
Bun B has had a busy year. In August, he joined LL COOL J for the inaugural Rock The Bells festival in Queens where he brought his famous Trill burgers as part of the Trill Mealz Food Court, a Hip Hop first. Speaking to RAPstation's Kyle Eustice at the time, Bun B explained how it all came together. 
"I've been working with LL COOL J on a Rock The Bells show called the '2 Trill Show,'" he said. "I was asked to contribute to a day of celebration for DJ Premier and I was like, 'Hey, if you guys ever looking to do something built around the South, let me know.' And they were like, 'Well, we'd like to, but we didn't really know who to partner with. Would you want to do it?' And I was like, 'Well, unless I can think of someone better to do it, I guess I have to. [laughs].' And so we've been together for more than a year now. And LL has graciously reached out to me, as a representative of the station, to do other things. I was just looking for ways that I could bring what I've been doing to the table with what they're doing." 
Bun B continued, "When I saw they were doing the Rock The Bells festival August 6, I was like, 'Man, I wonder if I could bring my burgers up there.' So I reached out and I asked about what they were doing for food. And they were like, 'We really haven't thought that out yet.' And I was like, 'Well, I'd love to bring my burgers,' but I was like, 'I have a concept if you guys are open to it.' And I approached them about the Trill Mealz Food Court and bringing in different artists who were engaged in the food space and they loved the idea and helped me flesh it out. What was just an afterthought is now a full on, living and breathing thing." 
The Rock The Bells festival, which featured culinary items from Nas, Jadakiss, Styles P, Ghostface Killah and more, was a wild success. So much so, LL COOL J and his team turned it into a Rock The Bells Cruise, which sets sail next November. Find more information here.