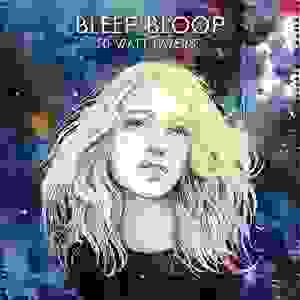 The infamous DJ Shadow, real name Josh Davis, has finally taken the plunge and created his own record label, Liquid Amber. Bleep Bloop, his first official signee of the label, released his debut '10 Watt Lazers' EP on Tuesday, December 9. The EDM Network premiere of the second single 'Denial' comes along with the release as a free download. The hip-hop-infused banger is an example of Bleep Bloop's signature sound that can only be described as "outerspace," according to a press release. The '10 Watt Lazers' EP is a raw, lazer-filled assault of new spacey creations that gets listeners acquainted with the unique sound and production style that first caught the attention of DJ Shadow. DJ Shadow talks about the release, saying,
"This is the first Liquid Amber release by an artist other than myself, so it's an exciting and challenging phase of the process. I'm learning something new daily, and that's rewarding. With Aaron's music, it's not hard for me to be motivated to work on his behalf. He's one of the artists pushing boundaries, and that's a cause I'll always get behind."
The official release comes a week after Bleep Bloop gave the world their first taste of his '10 Watt Lazers' EP with the release's title track that premiered via HYPETRAK. Fans can download the single for free by following Liquid Amber on Soundcloud.