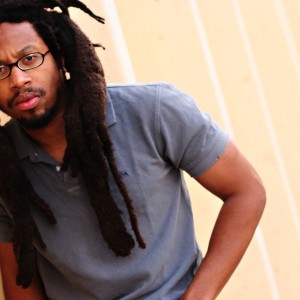 Today is the thirty-ninth birthday of one of hip hop's premiere socially conscious rappers, Jeffrey Haynes, better known as Mr. Lif.
Lif got his start in the late 90's, when his socially conscious, politically active lyrics helped him stand out against the vapid and shallow music that commercial hip hop was churning out. He was soon signed to Definitive Jux, the label started by El-P of Run the Jewels fame, whom Lif teamed up with to deliver some of his most critically acclaimed releases.
In 2005, Lif joined forces with Boston rapper Akrobatik and DJ Fakts One to form the group The Perceptionists. The band's first album, 2005's Black Dialogue, received universal acclaim from critics, who lauded the album as one of the best releases of the year."On the whole, Black Dialogue emerges as a triumph, an impassioned 12-track hip-hop manifesto even a mother could love, assuming of course, she hasn't affixed a Bush/Cheney sticker on the bumper of the family station wagon," The AV Club wrote in their review.
Mr. Lif's latest solo release, "Don't Look Down," was his first album in almost seven years. The album's extended development time seems to have been worth it, as critics were equally glowing in their reception of Mr. Lif's latest as they were of his past work. You can listen to "Don't Look Down" via Bandcamp here.
By Michael Lacerna for RAPstation.com