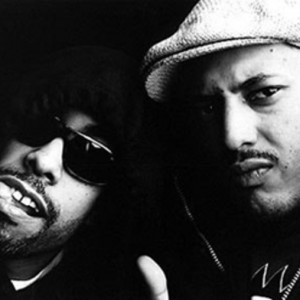 Hip-hop is only weeks away from wrapping up a phenomenal year in terms of music releases and new artists, but Psycho Les and Juju are already guaranteeing an explosive new year.
Clockwork Music and Focused Noise proudly present The Beatnuts 2017 U.S. Tour, which features the return of the iconic beat-heavy duo, listing fellow veteran hip-hop icons, Termanology and Rapper Big Pooh, rallying alongside the cause.
Also featured as guest artists is Wu-Tang's young protege Joe Young, as well as Babygrande star Dame Grease—both scheduled to appear on select dates along the tour.
The Beatnuts train kicks off their nationwide tour on Januray 3rd next year at New York, moving westward until their final show at the Seattle stop, performing at The Crocodile. For more information regarding tour dates and venues, be sure to check out Bandsintown.
Based off New York, The Beatnuts embodies the combined talent of veteran producers Psycho Les and Juju. Prominent for their high-quality, perfect-precision beat-making, The Beatnuts are a acclaimed as one of the most cohesive production duos in Hip-hop underground. Adopting latino rap into their mix, A Tribe Called Quest's frontman, Q-Tip, frequently acknowledges the two latino beatsmiths.
By Jods Arboleda for RAPStation.com