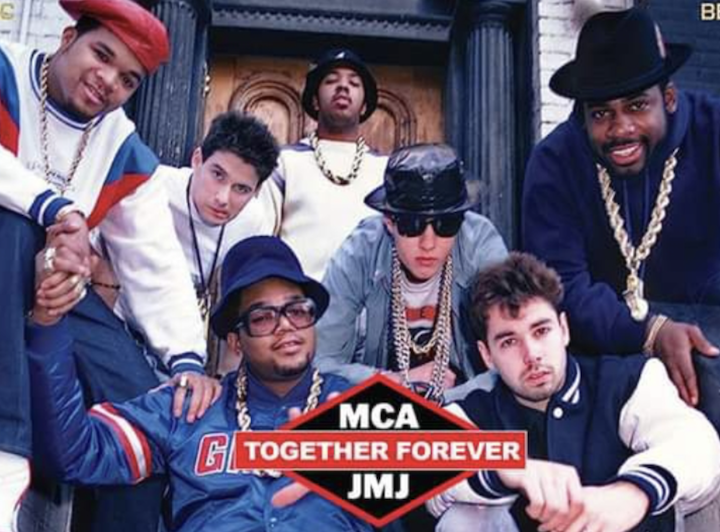 The third annual Together Forever event is going down at Adam Yauch Park in Brooklyn on Sunday (August 6) in honor of the late Beastie Boy, Adam "MCA" Yauch, and Run-DMC legend Jason "Jam Master Jay" Mizell, who was killed in 2002. 
Organizer Dave Sussman calls it simply, "a celebration of the life and accomplishments of Adam 'MCA' Yauch of the Beastie Boys and Jam Master Jay of Run-DMC." The event also includes special honors for iconic street photographer Ricky Powell—aka the 'Individualist'—and the 50th anniversary of Hip Hop.
The free event boasts music, live performances and surprise guests. Longtime Beastie Boys DJ Hurricane, Philly's DJ Too Tuff, Schoolly D, The Fat Boys' Kool Rock Ski and Lil Dee are among the confirmed guests. 
"Together Forever" shares a name with Glen E. Friedman's photography book, Together Forever, which was released in October 2019. As explained in the description, "In the early 1980s iconic skate and punk photographer Glen E. Friedman had a front row seat to the rise of hip-hop music and culture. He was able to get with both Run-DMC and Beastie Boys on their meteoric rise to fame. Befriending both groups, Friedman's eye composed the photos that have become synonymous with how we remember both groups when they first came into our collective consciousness. And then the moment when it all came together: the seminal, popular, and highly publicized 1987 joint concert tour, Raising Hell.
"Together Forever is not only a visual time capsule of Hip Hop on the cusp of becoming mainstream, but a record of the strong bond of friendship between these two groups and how they significantly influenced each other, all while having a massive impact on music history and the industry." 
The festivities kick off at 11am EST. Find more information here.