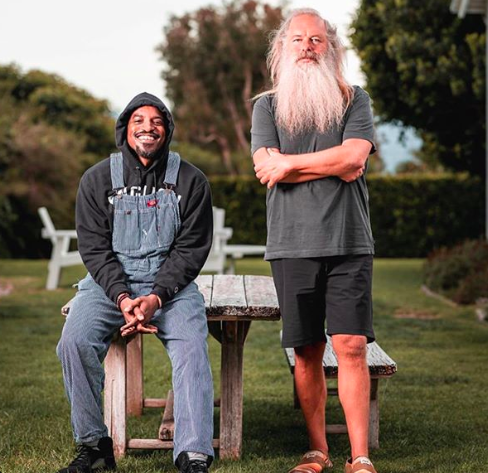 Outkast luminary André 3000 recently sat down with Def Jam Recordings co-founder Rick Rubin for an episode of the Broken Record podcast. During their conversation, the two industry heavyweights talked about 3 Stacks' long-awaited solo album, which evidently isn't coming anytime soon. The ATLien admitted his confidence isn't necessarily there when it comes to crafting new music. 
"I haven't been making much music, man," he said. "My focus is not there. My confidence is not there. I tinker — I tinker a lot. Like I'll just go to a piano and I'll set my iPhone down and just record what I'm doing, move my fingers and whatever happens, but I haven't been motivated to do a serious project. I'd like to, but it's just not coming."
He also explained his own legacy is preventing him from moving forward. 
"In my own self, I'm trying to figure out where do I sit," he said. "I don't even know what I am and maybe I'm nothing. Maybe I'm not supposed to be anything. Maybe my history is kind of handicapping in a way. And so I'm just trying to find out what makes me feel the best right now."
Dre added the seemingly high expectations placed on him have been a deterrent, as well. 
"Now any little thing I put out is instantly attacked," he explained. "Not in a good or bad way. People nitpick it with a fine-tooth comb. 'Oh, he said that word? And that's not a great place to create from. And it makes you kind of draw back. And maybe I don't have the confidence that I want or the space to experiment like I used to."

Elsewhere in the discussion, André recalls geeking out with Eminem over Hieroglyphics lyrics and more. 
Find it here.